When you are buying tyres for your vehicle, you want reliability and longevity. However, it can be hard to decide between a desire for a good deal from cheaper manufacturers or more expensive tyres that may last longer. When it comes to longevity, look no further than Dunlop Tyres. Established in the 1890s, Dunlop has over a century of expertise in refining its product to the quality tyres we see today. Creating a huge range of tyres for both motorsport and everyday vehicle use, find out more about what makes Dunlop Tyres special below.
Dunlop Tyres History
Dunlop has developed some of the most reliable tyres on the market, but this did not happen overnight. John Boyd Dunlop first began manufacturing tyres for bicycles, using a unique method of bonding liquid rubber to canvas. These tyres were then adopted in cycling races, where they would far outperform the competition. The company then transitioned to producing car tyres, among many other things. With a proud racing history, ensuring an excellent driver experience has been at the heart of Dunlop's mission.
These innovative and entrepreneurial roots have guided the company's culture to the present day. As a result, Dunlop strives to have its tyres be the most technologically advanced and innovative on the market.
So why exactly are Dunlop tyres the best?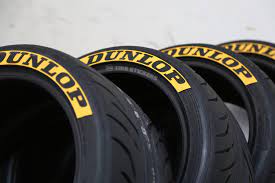 Tyre technology
When selecting new tyres, it is important to choose a set that will match the intended use of your vehicle. For instance, there are tyres that are optimised for speed, offroad and everyday use. Using tyres outside their intended use may impact durability and consequently may increase your vehicle's cost of ownership. There are a number of factors that make Dunlop Tyres stand out amongst the competition:
Noise Shield Technology
Dunlop wraps specially designed noise-reducing foam around the inner surface of the tyre, which improves the driver experience by reducing the interior sound of your vehicle by up to 50%. Importantly, this feature will improve the ambience of your driving experience without compromising on performance.
Dunlop Touch Technology
Dunlop's signature touch technology is designed to provide optimal stability and grip. Drivers can trust that they will experience enhanced road feedback, improved steering and aquaplaning resistance.
Customer Satisfaction
Because Dunlop Tyres are a renowned brand name of very high quality, they usually cannot be purchased for the same price as many competitors. However, that is not to say that you will not get value for money when purchasing Dunlop Tyres. This is highlighted by the fact that Dunlop Tyres is the only brand with a 5-star rating for overall satisfaction as per a survey of 800 Australian customers by Canstar Blue. Criteria that Dunlop scored especially highly in were wet weather handling, dry weather handling and stopping ability.
Are you looking to get Dunlop Tyres fitted on your car? Get in touch with Moranbah Discount Tyres & Mechanical today! Our experienced team can get your tyres fitted quickly, at a competitive price. We are part of the Dunlop Super Dealer network, so you can be sure that once your tyres are fitted you will receive quality support.