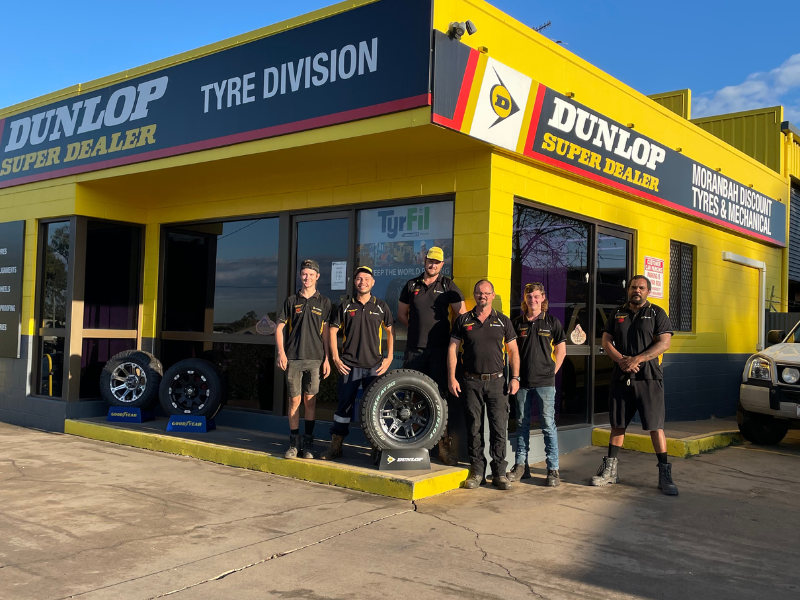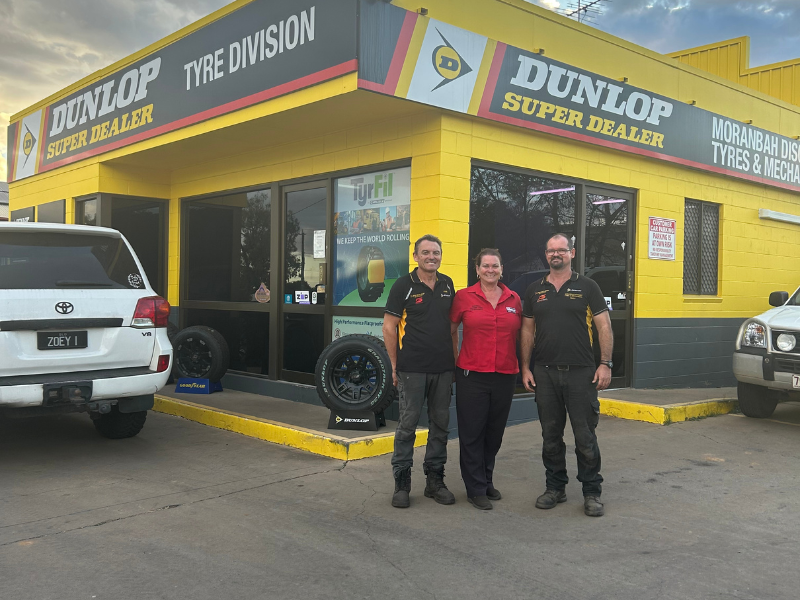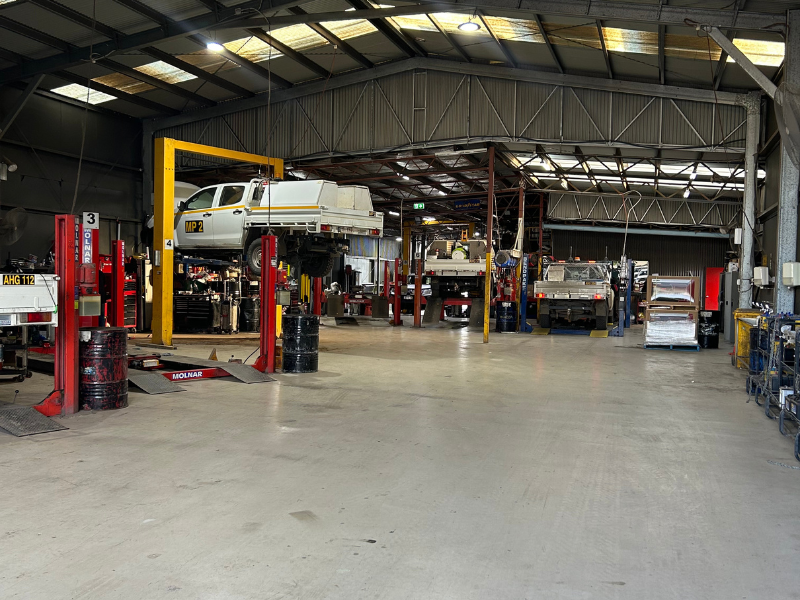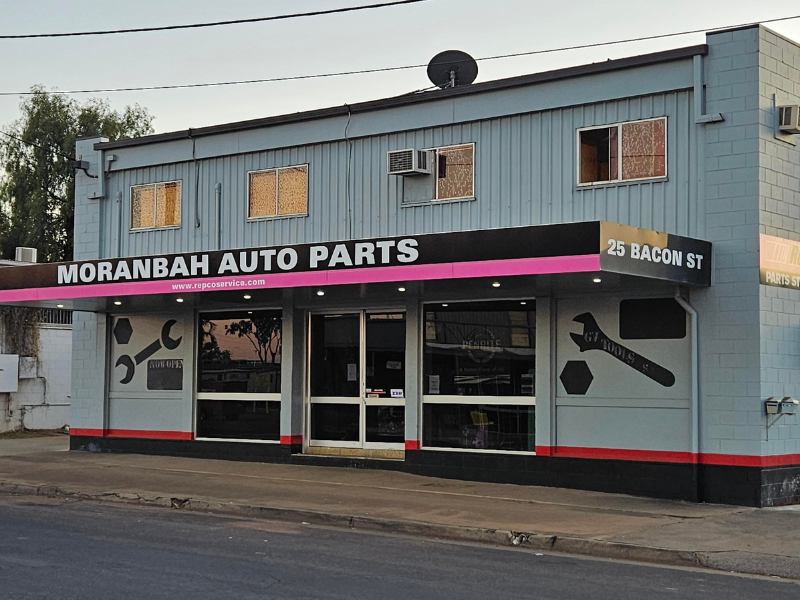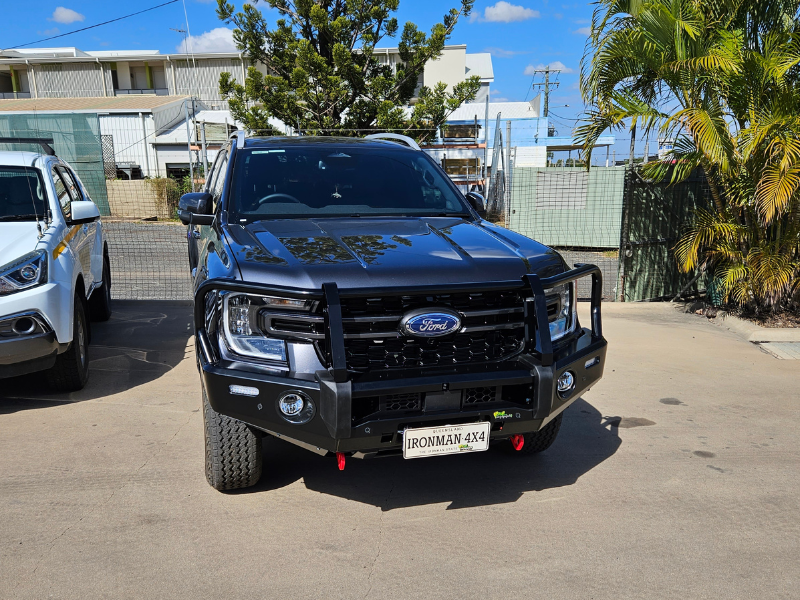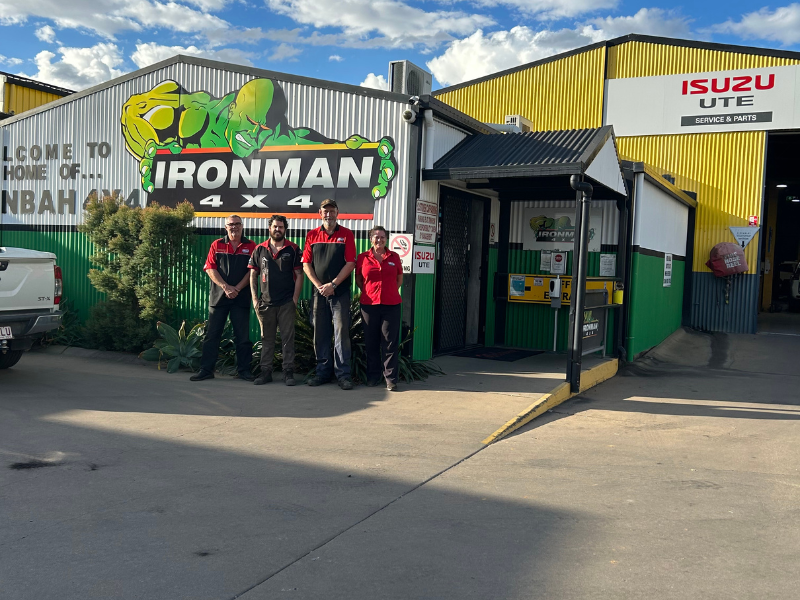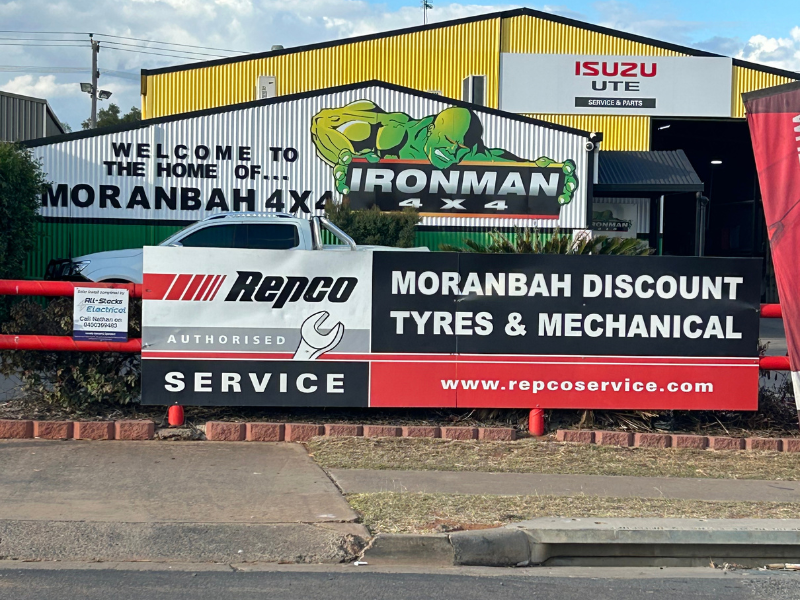 As a leader in automotive repairs and services, Moranbah Discount Tyres and Mechanical (MDTM) are renowned for providing comprehensive knowledge and exceptional service to each and every client across Central Queensland and the Bowen Basin Region.
Since our inception in 2005, our family-owned business has continuously strived to become a one-stop car repair shop for all auto electrical, tyre, and car mechanical services in Moranbah, with safety at the core of everything we do.
Our team works tirelessly to meet the automotive needs of the Moranbah community, and have been recognised for doing so at a high-level. We have won a multitude of industry awards within the industry, with the most recent being our Director, Carolyn Fritz winning the "Inspiring Women in Isaac Award".
TYRE DIVISION:
31 Mills Avenue, Moranbah, Queensland
Ph: 4941 5703
Fax: 07 4941 5310
Mon to Fri: 8am-5pm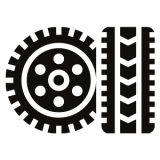 COMPLETE RANGE OF TYRES FOR ALL VEHICLES

AUTO ELECTRICAL AND AIR CONDITIONING REPAIRS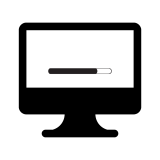 COMPUTERISED TRACKING SYSTEM FOR VEHICLE SERVICING
At MDTM, our large and ever-growing team work together to provide our clients with a high level of auto service in Moranbah, and to support the growth of the township's needs. As such, we provide a complimentary vehicle car wash, as well as pick-up and delivery with every car electrical repair service to the locals within our township.
We also individually appoint administration staff and for customers with larger fleets to ensure they are talking to the same person each and every time they make a booking and ensure our automotive mechanics in Moranbah are assigned.
ALL MECHANICAL, SERVICING, AUTO-ELECTRICAL AND TYRE REQUIREMENTS FOR A FULL RANGE OF VEHICLES.

We stock and fit a full range of tyres for all kinds of vehicles from motorbikes, passenger cars to underground mining equipment & solid filled tyres.

MECHANICAL & AUTO-ELECTICAL
Services for all mining vehicles, contractor and local customer vehicles. Authorised
automotive repairs for all major leasing companies.

Keep your vehicles fleet maintained, working well and compliant with full mechanical and auto electrical services
We recognise the important role that reliable tyres play in keeping our nation's fleet services and mining machinery moving as well as ensuring that your family travels safely between destinations.
At MDTM, our Bowen Basin tyre experts offer advice to help you find the right tyre replacement for your needs and budget. We stock an extensive range of industry-leading brands such as Goodyear and Dunlop in all sizes. Our team also sources earthmoving tyres for underground mining equipment, so you can rest assured that we have the tyres for you, no matter what you are after.
Our highly qualified team, all accredited with their Certificate II in Automotive Tyre Servicing Technology, will then fit your chosen tyres to your vehicle with accuracy and precision. Our business has also obtained certification to use polyurethane for underground mining equipment tyres, in order to better assist our surrounding mining community. Find out more about our tyre division today.
If you have any questions about our Moranbah Tyre Division, feel free to contact our friendly team on 4941 5703 or contact us online today.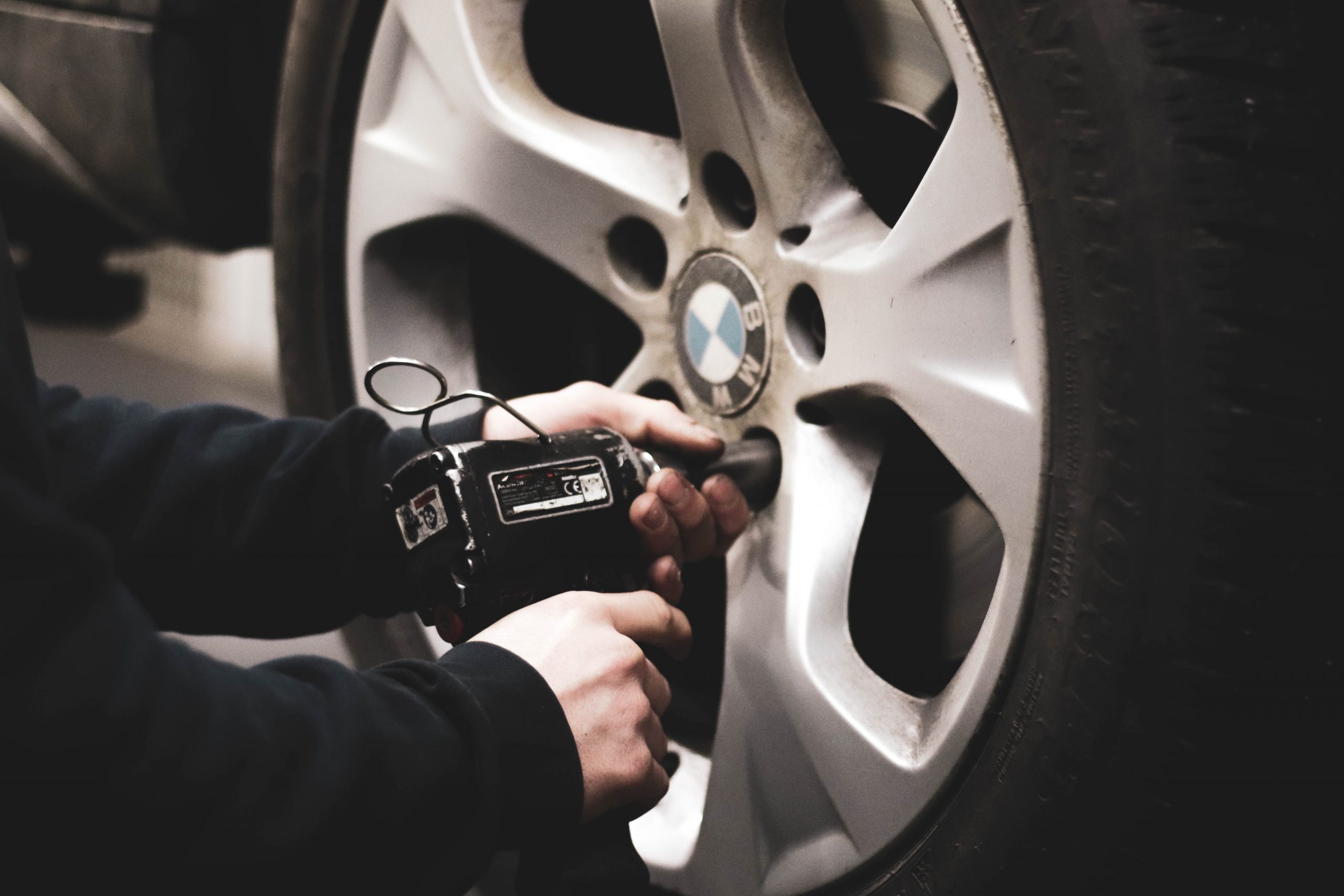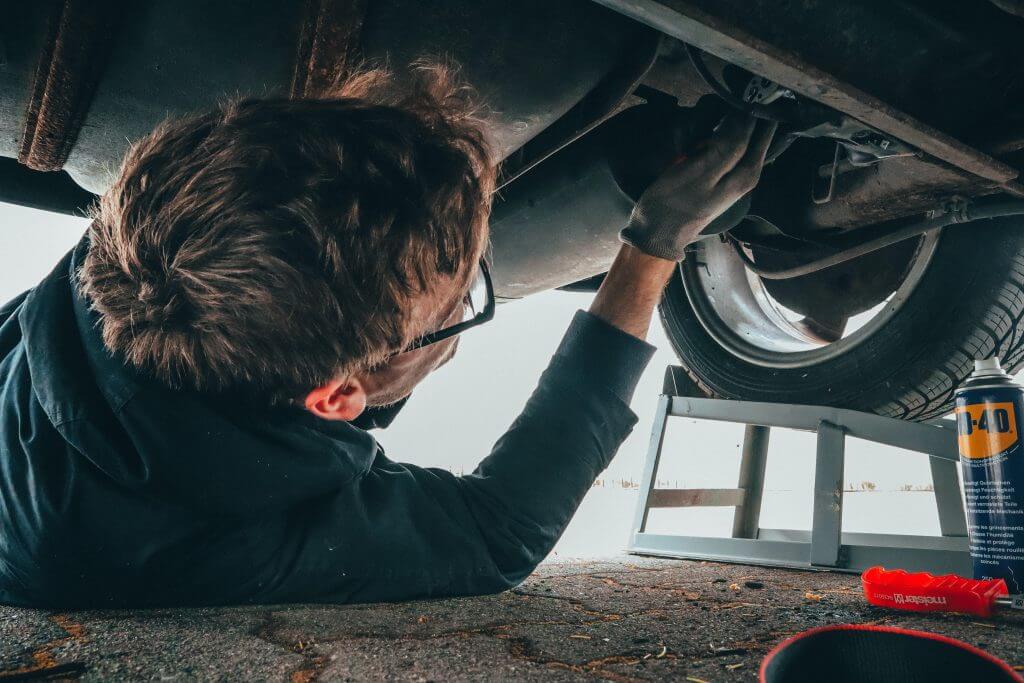 Our Mechanical and Auto Electrical division can carry out automotive electrical services for all vehicle makes and models. Our Moranbah mechanics use the latest diagnostic equipment to guarantee your vehicle is repaired or serviced properly the first time for all customers, contractors, and mining company vehicles.
MDTM was the first authorised Repco service centre to also stock Repco spare parts. Due to our success, we have been appointed as a Compliance Inspection Station for all mines within the Bowen Basin region.
We provide authorised auto repairs in Moranbah for major leasing companies including Orix, Custom Fleet, Lease Plan, and Fleet Partners. Find out more about our mechanical division today.
If you have any questions about our Moranbah Mechanical Division, feel free to contact our friendly team on 4941 7313 or contact us online today.
TYRE DIVISION:
31 Mills Avenue, Moranbah, Queensland
Ph: 4941 5703
Fax: 07 4941 5310
Mon to Fri: 8am-5pm