Is your car overheating? If so, it may be time to bring it in to a mechanic. Cars can overheat for several reasons, most of which require the help of an experienced auto technician.
Here are some of the most common reasons cars overheat.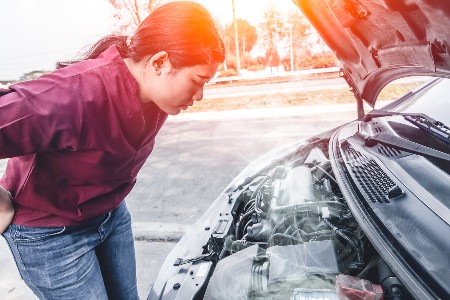 4 Common Causes of a Car Overheating
1. Car Radiator Problems
One of the most common causes of overheating is problems with the radiator. Your car's radiator pulls heat away from the engine to keep it cool. Sometimes, radiators can fail, or debris and particles can build up and stop the radiator from working properly. When this happens, the car can overheat because the radiator isn't pulling enough heat from the engine.
Common radiator issues include:
Leaks. The radiator itself may have a leak, or its hoses may be leaking. Radiator hoses should be replaced regularly as part of standard maintenance on your vehicle.
Build-up. Gunk, or mineral deposits, can build up in the radiator and make it harder for coolant to reach the engine.
Rust. Radiators are susceptible to rusting, and it should be easy to see with a visual inspection.
If your coolant levels are low or your vehicle is leaking coolant, the radiator may be causing your car to overheat.
2. Low Coolant Levels
Low coolant or antifreeze levels can cause your car's coolant system to fail. When your car's cooling system isn't working correctly, it can't pull enough heat from the engine, and your car will overheat.
Your car's coolant levels may be too low because of:
A leak in the system
Blockages in the system
Air in the system
If your car's coolant levels are too low, you can top off the levels. Check your owner's manual for directions on how to refill or top off your coolant, or take your car to a trusted mechanic for the job.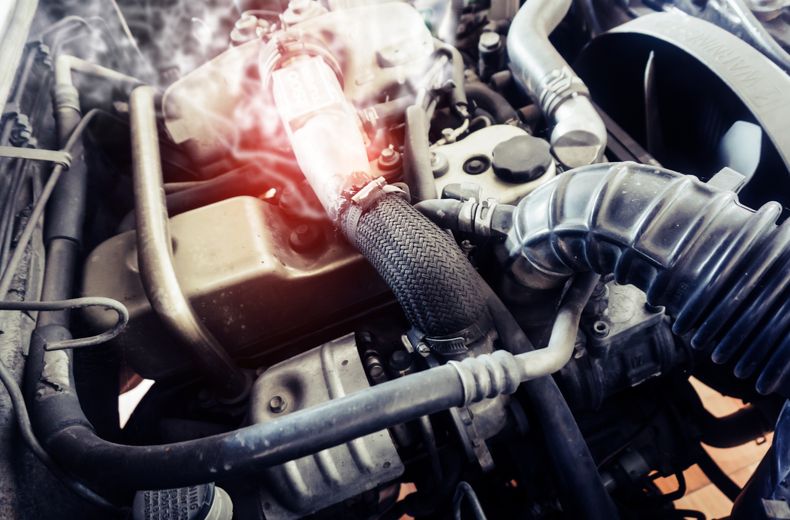 3. Low Oil
Motor oil helps keep your car cool by minimising friction. However, if oil levels are too low, too much friction can cause your car to overheat.
Your oil levels may be low because of:
A leak
Problems with the engine
Sometimes, a car's engine burns oil because its internal seals are worn or damaged. As a result, leaks aren't always obvious. Severe leaks will leave black splotches or puddles on the ground, but you may not notice a smaller leak.
If low oil is causing your car to overheat, your best bet is to bring it to a mechanic.
4. Hoses or Belts that Aren't Working Properly
Cars have belts and hoses that help keep their systems running smoothly, including their cooling system.
Belts push power to your car's fans, air conditioning system and charging system. Heater and radiator hoses transport coolant to and from the radiator, engine and heater. If any of these components are worn or damaged, your car's cooling system may not work correctly.
Overheating is typically caused by issues with your car's cooling system. In many cases, these issues can be prevented with simple maintenance. However, if your vehicle is overheating, we can help. Bring your vehicle in to Moranbah Discount Tyres & Mechanical, call us at (07) 4941 7313, or contact us today.